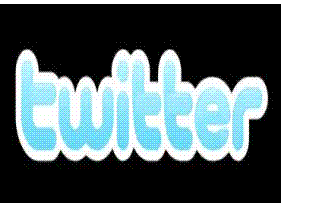 REMINDER: The image located above is not a advertisement hehe. :)
________________________________________________________________
For a normal Filipino. You cannot stop to communicate to your loved ones, you frinds, your soon to be friends, even you enemies because your a Filipino. For me, I am a Filipino because I always send an email (
Email is used for Electronic Mail. Means that it represents txt messages, private messages in networking sites and such. But in this sentence. I used it for txt messages
) to my friends, contact them through facebook, twitter, plurk, google and other ways to contact them. Even when I lost my phone or my phone gets broken, I make sure that I'll get a temporary phone so that I can still contact my friends and especially my classmates because of school activities and other stuff. To sum it up, Filipinos really likes to socialize.
For some reason, there is this one company that is giving the Filipino bloggers the chance to have the best thing that a person ( who like to socialize ) can have and that thing is the Samsung Smart TV. ( Literally daydreamed about this TV while I am writing this article with pen and paper).
So I guess that your wondering why does this TV is the best thing for a person who like to socialize. Because this TV does not only shows movies, pictures and play songs it can also run application like twitter, facebook, gmail, google talk, chat message software and so much more. It also has a built in browser to browse the net and here's the best thing, did you experienced even just one while watching you favorite show or movie, you want to call some, chat with someone, post your reaction on facebook or twitter, go to the kitchen to get some snack or even browse the net but you CAN'T LEAVE the thing that you are watching? If yes, the Samsung smart TV is the TV for you (haha.. I'm like a salesman! haha). The Samsung Smart TV has the feature that gives you the privelage to watch while twitting, posting something on facebook, call someone via Google Talk and chat with friend. It's amazing right? But it does not stop there, you can also browse the net while still watching. The remote of the Samsung Smart TV can be a second monitor for you so you can watch while doing something else ion the other parts of the house like getting a snack from the kitchen or turning off the stove when your cooking rice. It is that GREAT! So what are you waiting for? Buy one for yourself! ;)
If you are a blogger. A filipino blogger. A filipino blogger who wants to have the Samsung Smart TV. Please join the contest. The instructions of the contest can be
read here.
________________________________________________________________
FOR THE INSTRUCTIONS ON HOW TO JOIN. PLEASE
CLICK HERE